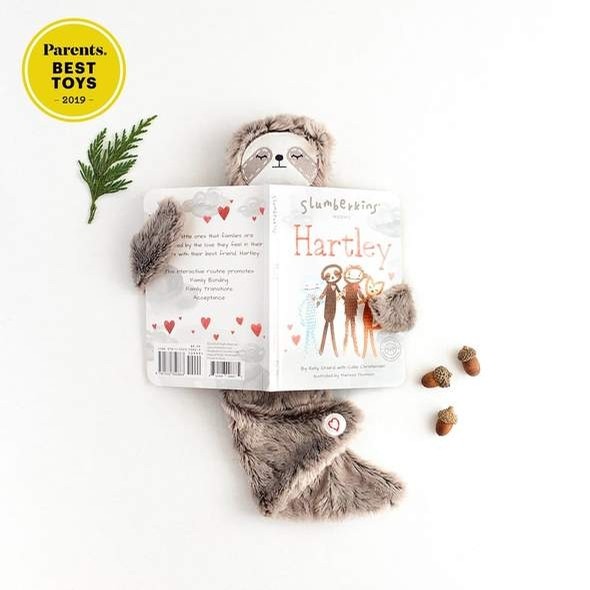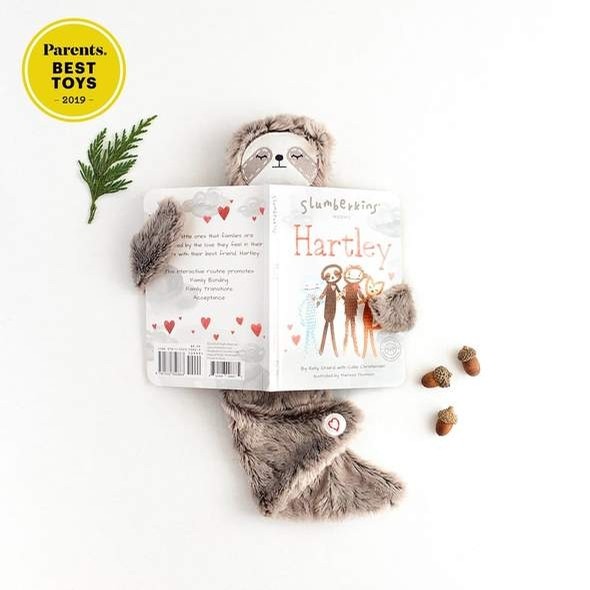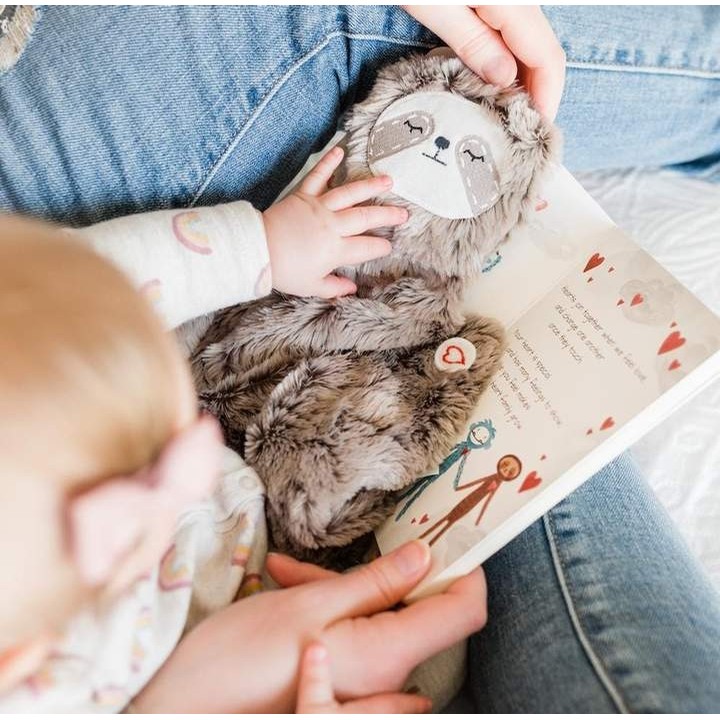 Slumberkins Snuggler Bundle-Hartley (Family Bonding)
Description
Show little ones that families are connected by the love they feel in their hearts. Hartley's story reminds children that you are always there, whether near or far away, while promoting the concepts of acceptance and family bonding.




The Family Bonding Bundle Promotes:
Family Bonding
Family Transitions
Acceptance

Product Details:
Hartley is made out of the softest silky fabric, a soft fur face, and stuffed with hypoallergenic polyester fiberfill.
100% Polyester Material.
Our Hartley Slumber Sloth measures 14 inches long and 9 inches wide at the feet.
The Hartley Board Book and Affirmation Card are 5" x 7".
We intentionally designed our Slumberkins without any small, detachable plastic pieces.
Hartley is a sweet little creature with a gentle heart. He lives with his loving family. Unlike many of the other creatures he knows, Hartley's family is not related to him by blood. Sometimes he can't help but wonder how things would be if he lived with his biological family, which can make him feel sad and scared. When that happens, Hartley's parents remind him that love is what makes a family. His unique heart family helps him to understand that a family bound by love is no different than a family bound by blood.