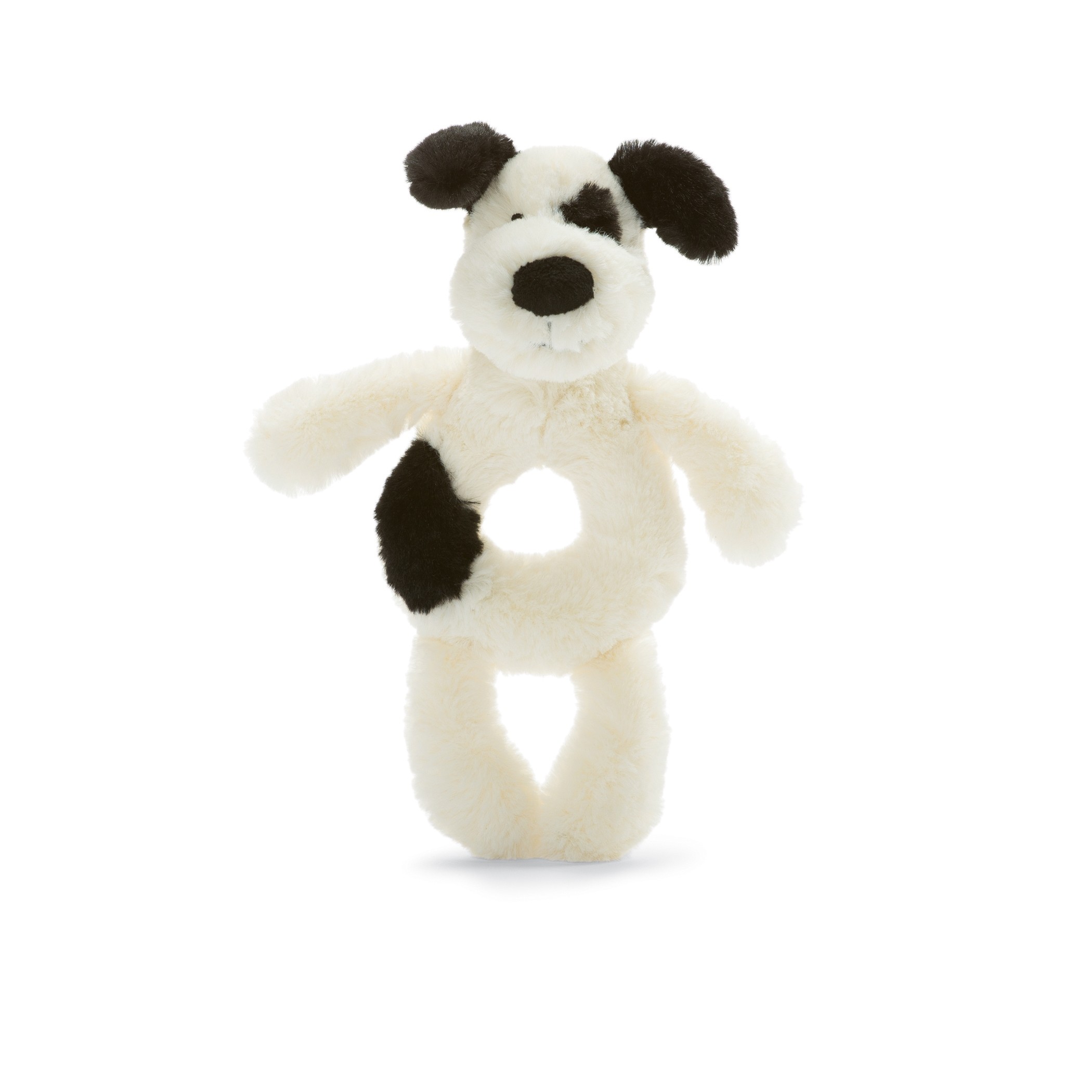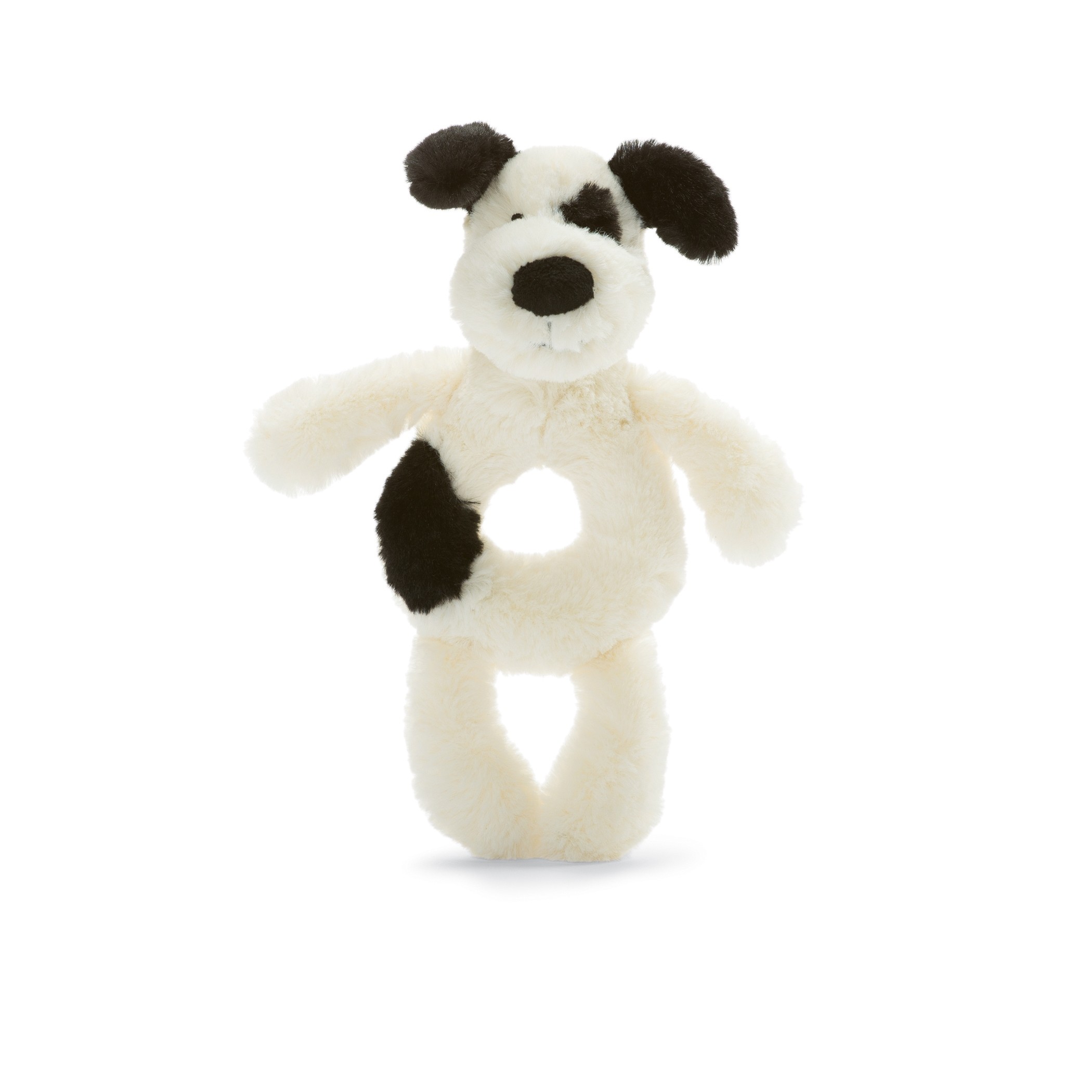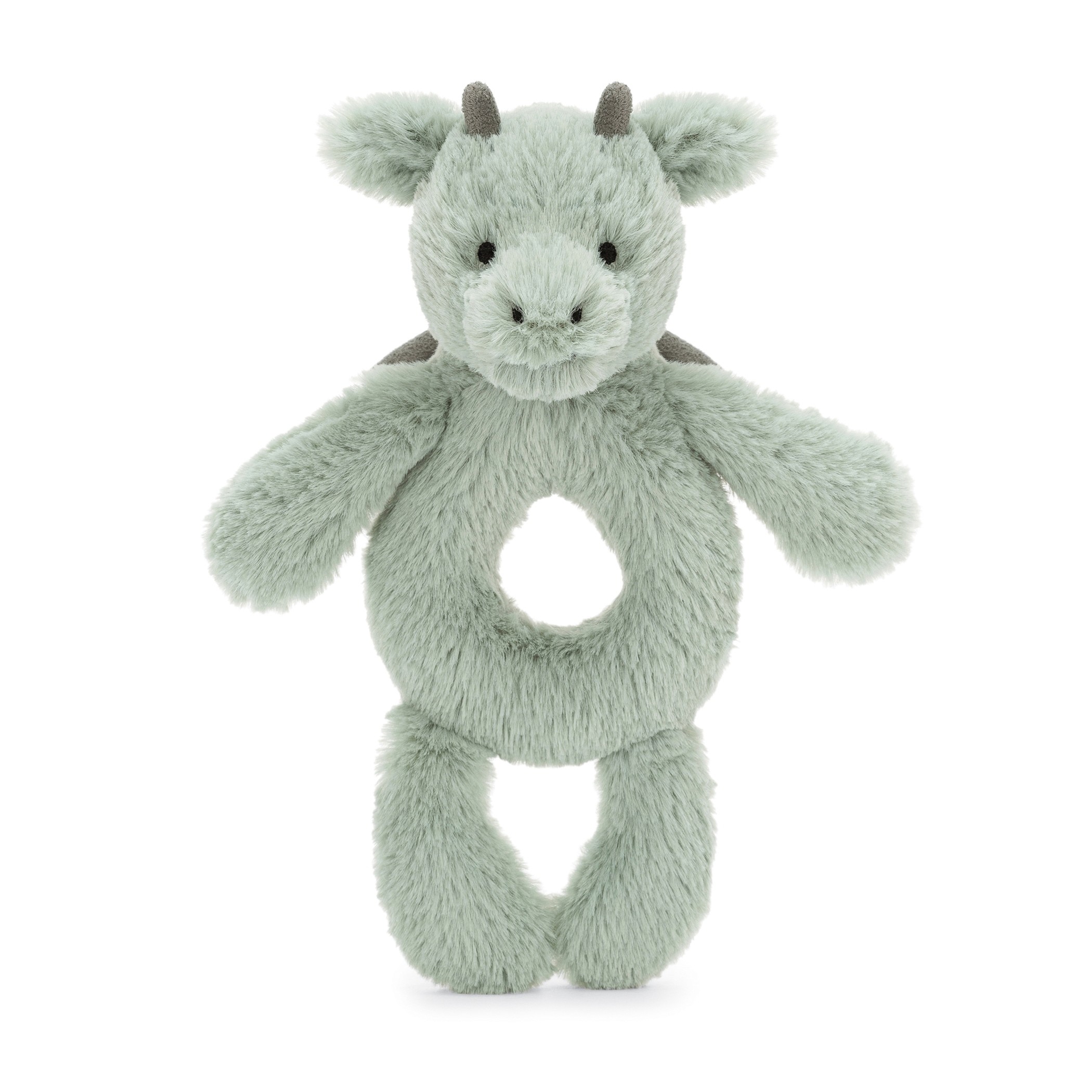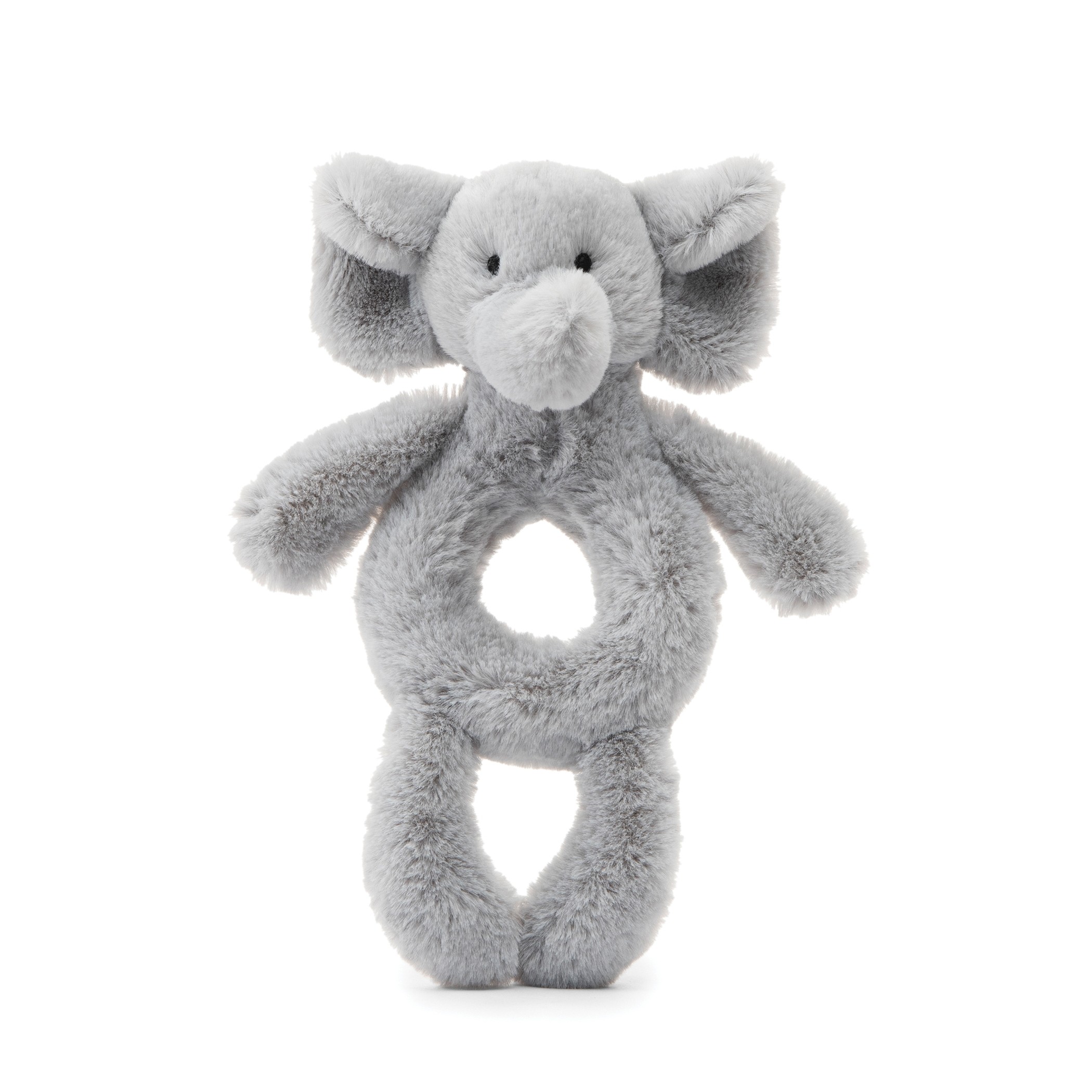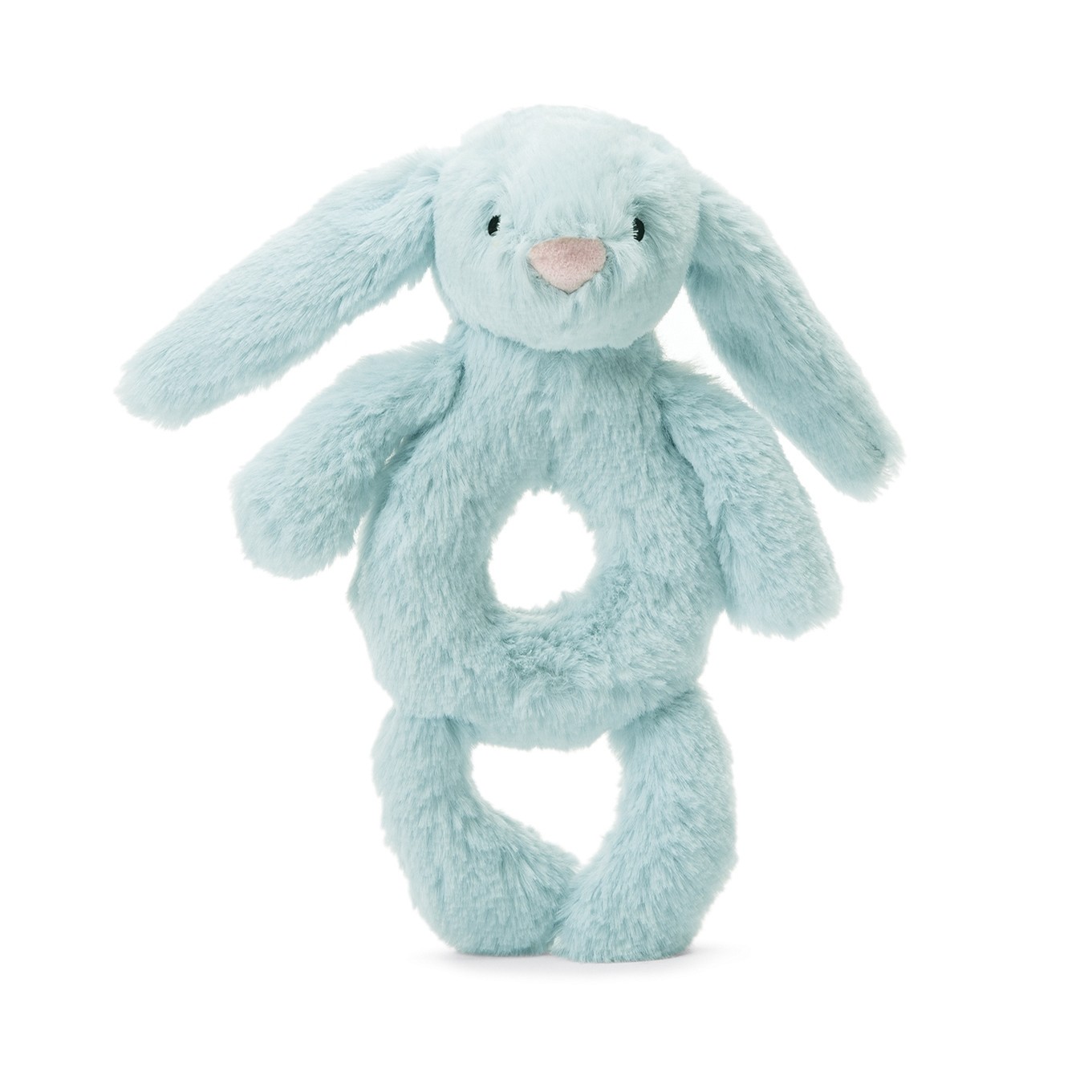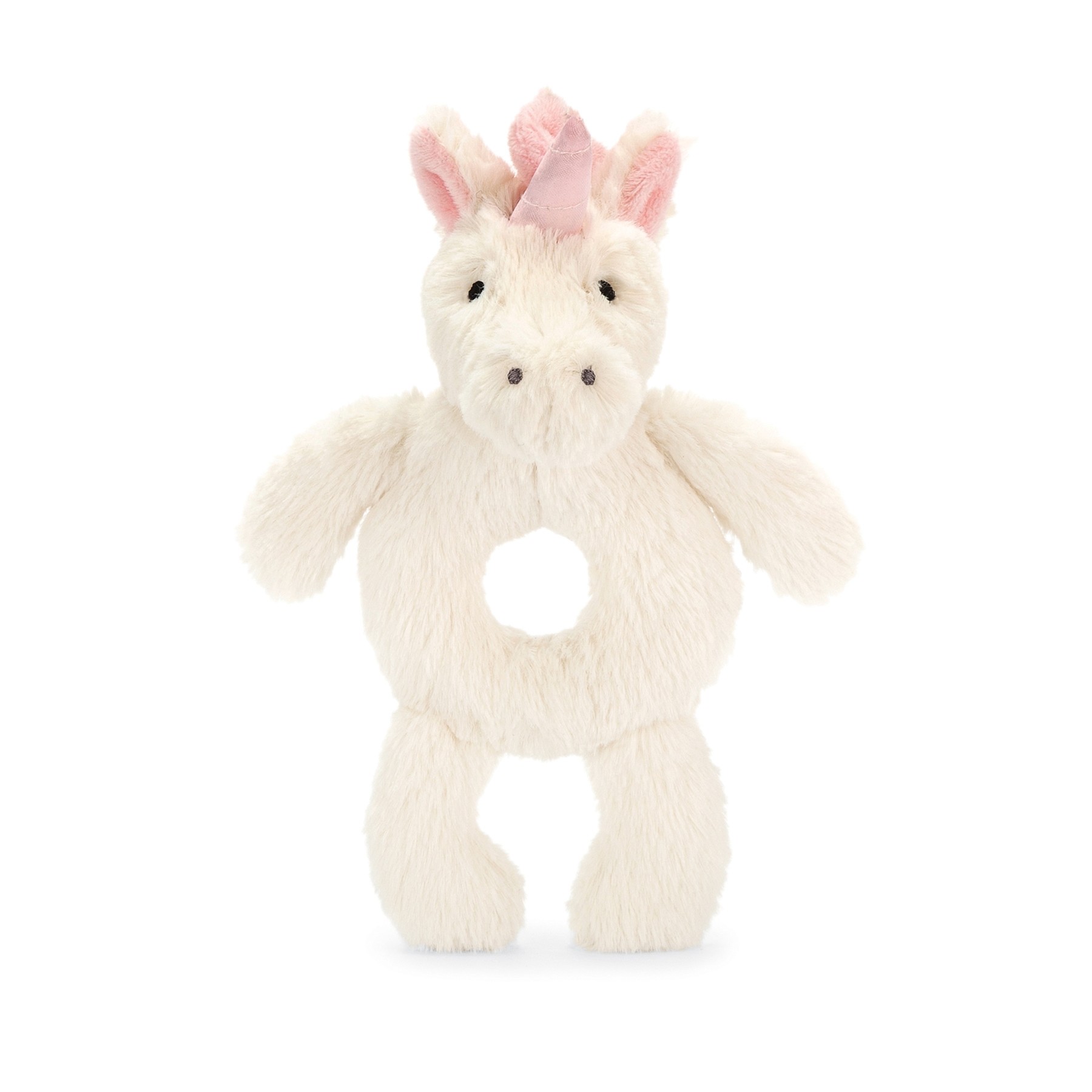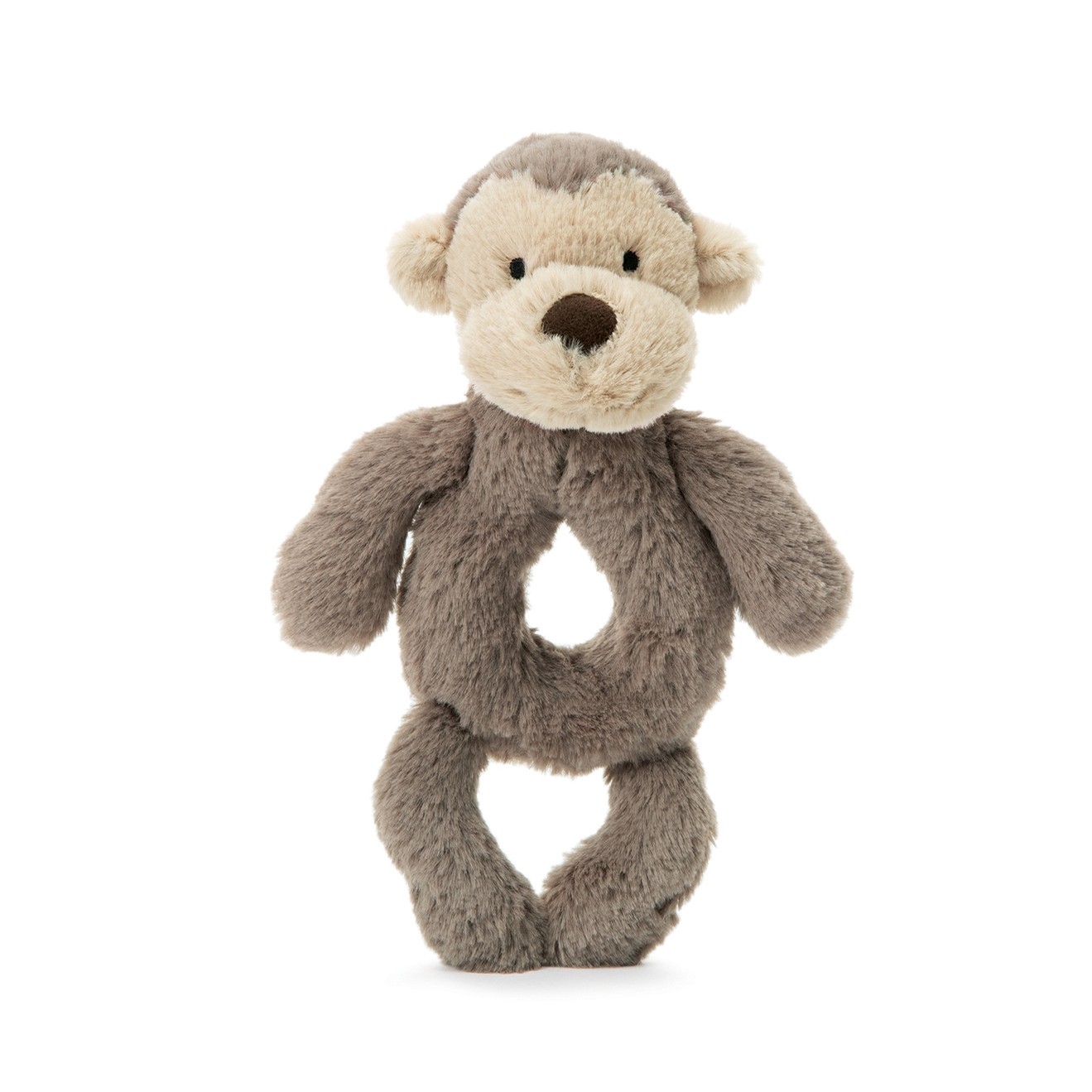 Jellycat Bashful Ring Rattles
$12.50
Description
*The Bashful Black and Cream Puppy Grabber is scrummily soft and a brilliant first pet. A splotchy pup who just loves to play and with a little jiggle he'll rattle away! Babies will love his cute patchy face, and his cloudy-soft fur. Just the right size for small hands to hold, he's sure to become a much-loved first pal.
*For active play with a mischievous twist, we recommend the Bashful Monkey Grabber. When Baby shakes this merry monkey, a little rattle goes rat-tat-tat! With a mocha-brown tummy, a peachy-keen face, and a great big merry grin, he's such a fun softy! A joyful gift for boys and girls alike.
*Cast a glittering charm with a few merry shakes of the Bashful Unicorn Grabber! Or at least, hear a gorgeous gentle rattle and meet a scrumbly-soft unicorn! This little legend has a shimmer-pink horn, raspberry mane and the squashiest hooves. Perfect for little adventurers!
*Soft and soothing in gentle sage, the Bashful Dragon Grabber is a texture treat! This doughnut-shaped dragon has contrast suedey horns and wings, a sweet expression and a gently jingling tum! Take this poppet along for buggy adventures!
*